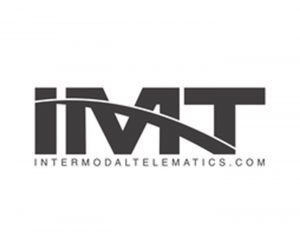 IMT, your telematics partner
IMT is the independent telematics solution partner for the tank container and rail car industry and is the world's leading telematics company. IMT was founded in October 2013 with the aim of providing telematics solutions for the intermodal market. Innovative research has led to filing several patents. IMT also develops tailor-made solutions for their customers and sets the standard in smart sensor technology. All to take your tank telematics and your business to the next level.
Market leader
IMT is the number 1 in Tank Container Telematics and therefore the world's leading telematics company.
Clients
IMT's clients vary from operators, manufacturers, leasing companies to product owners in both the tank container and rail way industry.
100% in-house
R&D, production, hardware and software development; IMT has it all in-house. The sensors and platform are developed by a dedicated team of 12 hardware engineers and 35 software engineers. Cost-effective product development with a team of 70 people in the Netherlands and Spain, backed by an entrepreneurial management team with significant industry experience.
Total solution
IMT is the sole supplier of a full-fledged telematics solution for tank containers and rail wagons. Complete range of monitoring sensors and telematics systems including location, temperature, pressure, full/empty and heating sensors, all connected to its proprietary software platform.
Certifications
IMT is fully certified: CE, ISO. The sensors of IMT are ATEX certified and can therefore be used in the transportation of hazardous and non-hazardous liquids in all sectors (Chemical, Pharmaceutical, Food, Petro, etc.).
Open solutions
Our platform is open to third-party input and output. You can choose to use our interface, but also can build your own dashboard on it. By developing both the hardware and software in-house, IMT can offer the right solution.
The statuses are displayed in the IMT web application and can also be accessed via IMT's open and free API, so it's easy to integrate the IMT solution into any pre-existing TMS (transportation management system).
IMT is part of the ITSS practice group and is committed to support existing and upcoming ITSS standards and therefore will be able to read-out other than IMT sensors.